Hours per week 1-3

Levels 1-3

British English
Fun Way is a specially designed series for 6 to 8 year-old children starting to learn English. It is a three-level course that will make the kids' English learning experience unique and unforgettable. Each lesson in the book is engaging and motivating, with songs, games and activities devised to help children learn the target language in a playful way.
Sample unit

Scope & sequence

Extra samples
Key features
The series aims to help children:
become familiarised with the language in a relaxed way.
use the language in significant contexts.
participate in activities and express themselves in the language studied.
develop their imagination.
learn in different ways.
have a positive attitude when learning the language, by promoting a holistic education through the connection with other areas in the process.
read and enjoy stories.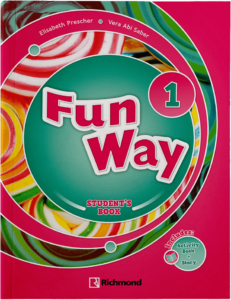 Student's Book + Activity Book + Story
Learn more about Fun Way:
Student's Book + Activity Book + Story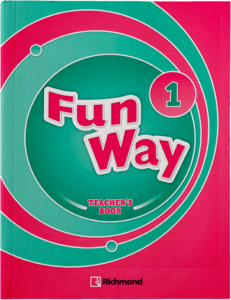 Teacher's Book + Audio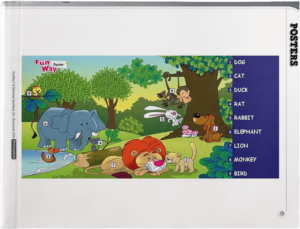 Posters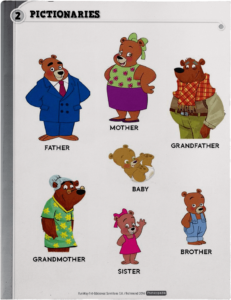 Pictionaries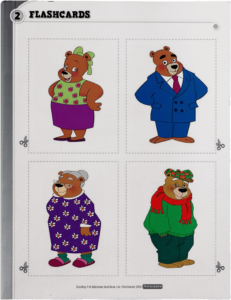 Flashcards
Learn more about Fun Way:
Teacher's Book + Audio
Learn more about Fun Way:
Posters
Learn more about Fun Way:
Pictionaries
Learn more about Fun Way:
Flashcards
ISBN
| For Students | Level 1 | Level 2 | Level 3 |
| --- | --- | --- | --- |
| Student's Book | 9789504649717 | 9789504650171 | 9789504650614 |
| Digital Book | 9789504650379 | 9789504650294 | 9789504652120 |
| For Teachers | Level 1 | Level 2 | Level 3 |
| Teacher's Book | 9789504649847 | 9789504650768 | 9789504651888 |