Hours per week 3 - 5

Levels 3

British English
English on the Go! is a brand new series for upper-primary schools and language schools that puts students at the centre of the learning process and develops cognitive as well as social and emotional skills. Students are constantly stimulated to work with both, printed and digital pedagogical resources in an integrated manner, magnifying learning opportunities and fostering opportunities and fostering their autonomy.
Key Features
Challenging tests, audio and exclusive videos as starting points to engage learners in the topic of the units.
Activities focused on social and emotional learning skills designed to prepare students to become global citizens.
Use of the scientific method of enquirybased research as a tool to develop critical thinking skills.
Digital solutions: Fully interactive materials such as games, posters and videos.
Projects focused on solving problems in a concrete and hands-on manner.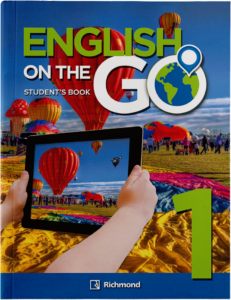 Student's Book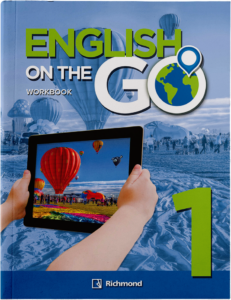 Full-colour Workbook + Audio
Learn more about English on the Go!:
Student's Book
Learn more about English on the Go!:
Full-colour Workbook + Audio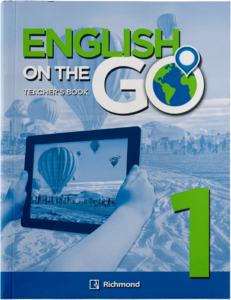 Teacher's Book + Audio CDs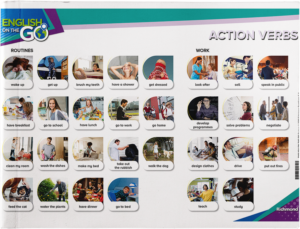 Posters
Learn more about English on the Go!:
Teacher's Book + Audio CDs
Learn more about English on the Go!:
Posters
ISBN
For Students
Level 1
Level 2
Level 3
Student's Book
9789504658641
9789504658917
9789504659068
Activity Book
9789504658658
9789504659693
9789504659709
Digital Book
9789504659617
9789504659624
9789504660187
For Teachers
Teacher's pack
9789504658665
9789504658924
9789504659051
POSTERS
7798275222595
7798275222595
7798275222595