Hours per week 1-3

Levels 3

British English
Orbit introduces children to the English language through modern, visual, fun activities. The innovative approach based on topics from children's everyday lives stimulates their curiosity and inquisitive spirit, arousing their interest and encouraging their active participation in the learning process.
Sample unit

Scope & sequence

Extra samples
Orbit features:
Work with social emotional competencies.
Colourful unit openers.
Fun comic strip stories.
Activities with cutouts and stickers.
Short video-documentaries related to the unit topic.
Hands-on section with cross-curricular projects.
Games to review the content studied during the year.
Extra practice online and the Workbook section to reinforce the lexical and grammatical content.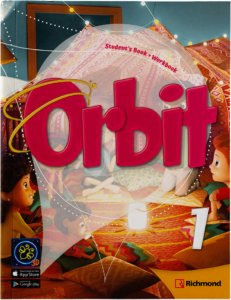 Student's Book with fully integrated Workbook
Learn more about Orbit:
Student's Book with fully integrated Workbook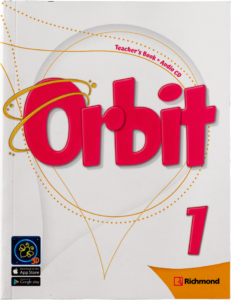 Teacher's Book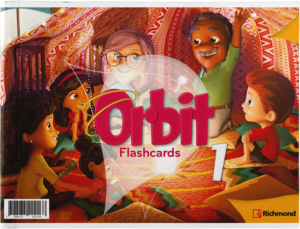 Flashcards
Learn more about Orbit:
Teacher's Book
Learn more about Orbit:
Flashcards
ISBN
| For Students | Level 1 | Level 2 | Level 3 |
| --- | --- | --- | --- |
| Student's Book + Workbook | 9789504656241 | 9789504656555 | 9789504656579 |
| Digital Book | 9789504657347 | 9789504657910 | 9789504657989 |
| For Teachers | Level 1 | Level 2 | Level 3 |
| Teacher's Book | 9789504656395 | 9789504656562 | 9789504656586 |
| Flashcards | 7798275222168 | 7798275222175 | 7798275222182 |