Hours per week 1 - 3

Levels 3

British English
All Around New Edition is a fully updated and improved version of the best seller All Around. While still focusing primarily on the learning of the English language. The topics, activities and resources in this new edition have been carefully redesigned to teach the whole child: cognitively, creatively and socially through a variety of modern and entertaining projects and social emotional competences activities. A Big Question now establishes the central topic of the unit and promotes critical thinking, curiosity and interest in learning. As students acquire and practise extensively the necessary language skills in English, the series also helps them develop themselves socially and emotionally at the same time.
Sample unit

Scope & sequence

Extra samples
Key features of All Around:
A clear and easy-to-use material within a simply-structured and integrated programme.
Variety of printed and digital crosscurricular, interactive and fun activities for students.
Plenty of extra ideas and materials for teachers.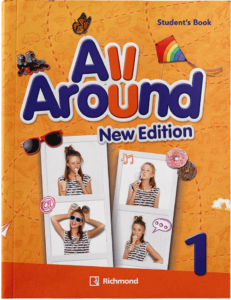 Student's Book + Workbook
Learn more about All Around:
Student's Book + Workbook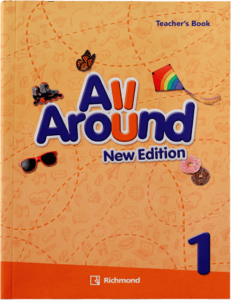 Teacher's Book + Audio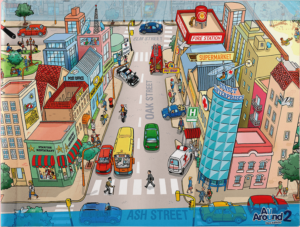 Posters
Learn more about All Around:
Teacher's Book + Audio
Learn more about All Around:
Posters
ISBN
| For Students | Level 1 | Level 2 | Level 3 |
| --- | --- | --- | --- |
| Student's Book + Workbook | 9789504656258 | 9789504656517 | 9789504656531 |
| Digital Book | 9789504657316 | 9789504657323 | 9789504657330 |
| For Teachers | Level 1 | Level 2 | Level 3 |
| Teacher's Book | 9789504656289 | 9789504656524 | 9789504656548 |
| Posters | 7798275222137 | 7798275222144 | 7798275222151 |